Archive for May, 2007
Posted on May 3rd, 2007 by maitreya. Filed under Paper Crafts.
(Back to Maitreya, here. This is really fun alternating posts with Becket!)
This is almost too silly/simple to post, but it mainly gives me an opportunity to show off some of my pretty ribbon I got at M+J Trimmings the other day when we went into New York for a concert (The Hush Sound, another band crush of the moment). Anyway, a little yes paste + envelope + ribbon = much cuter.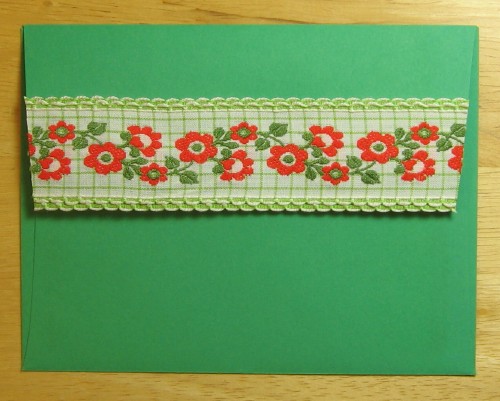 email
books I'm in
other sites I'm on
Pinterest
Categories
Blogroll
Archives
creative commons