Archive for May, 2010
Posted on May 1st, 2010 by maitreya. Filed under Home and Garden.
I decided to keep it simple with the pea trellis.  Just a few bamboo stakes tied together in a pyramid.  I placed each stake between two nice plants and culled the rest.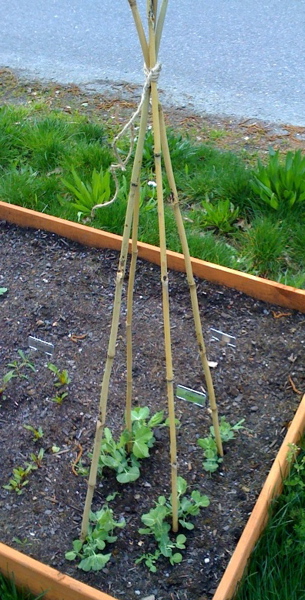 I also thinned a few beets, lettuces, and fennel sprouts that were too close together.  Toss with a little bit of spicy sesame oil/lime juice/tamari and I've got my first garden fresh meal!  Yummy.  I'd forgotten how tasty pea sprouts are.
Comments Off

on pea trellis
email
books I'm in
other sites I'm on
Pinterest
Categories
Blogroll
Archives
creative commons