Posted on December 1st, 2005 by maitreya. Filed under Holiday, Martha.
First thing from the advent calendar: buttons.
The new issue of Martha Stewart Kids has some really sweet button ornaments. I threaded buttons of different sizes over a thin pipe cleaner to make this snowman. Most of the buttons are vintage from my grandmas and great aunts, I think. Unfortunately, I didn't have enough browns to make a reindeer pal for him.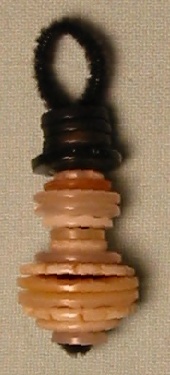 5 Responses to "button snowman"
email
books I'm in
other sites I'm on
Pinterest
Categories
Blogroll
Archives
creative commons