Posted on December 2nd, 2005 by maitreya. Filed under Holiday.
Advent day 2: garland
I got these little santa dolls at a handcraft store in New Mexico a couple of years ago. They remind me of the worry dolls I had when I was little. Every year I forget I have them only to rediscover them after Christmas. Not this year! I strung them up with beads to make this garland. It's only about 2 feet long, not because I ran out of santas, but because I ran out of beads. I still have maybe 75 santas left. Next year I think I'll use them for cards (you will just have to wait a couple more days to see what I'm doing this year).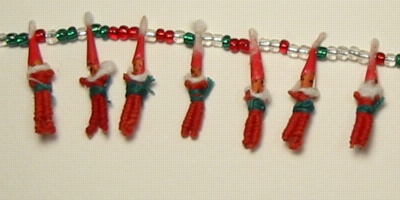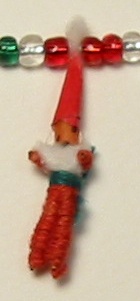 One Response to "worry santa garland"
saphire Says:
January 29th, 2008 at 12:03 pm

do you know how to make them out of beads? i have won made of beads but my aunt bought it in the states and i live in pr
email
books I'm in
other sites I'm on
Pinterest
Categories
Blogroll
Archives
creative commons