Posted on December 14th, 2005 by maitreya. Filed under Blythe.
Advent day 13: Blythe
Margeaux needed a Christmas dress. This is from Puchimadam's lined party dress pattern. I added a collar, rickrack trim, bead buttons, and pompom trim. I'm super happy with the collar. Now all I have to do is figure out sleeves….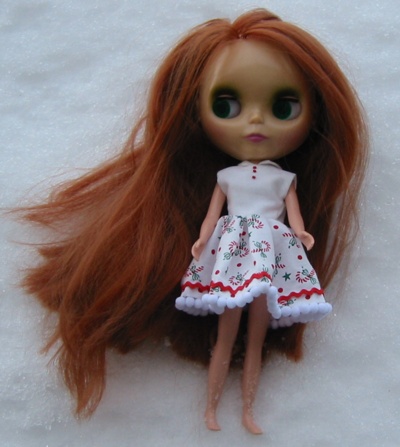 10 Responses to "Blythe Christmas dress"
email
books I'm in
other sites I'm on
Pinterest
Categories
Blogroll
Archives
creative commons