Posted on December 17th, 2005 by maitreya. Filed under Holiday, Martha.
Advent day 17: straw again.
Yeah, I'm cheating here; I don't really have straw twice in the advent calendar. The Bad Bad Kitten completely destroyed the last star I made, and I need a topper for the tree. This is another design from the same kit, which is just hot-gluing pieces of straw to a wooden bead. I'd forgotten how much fun hot glue is.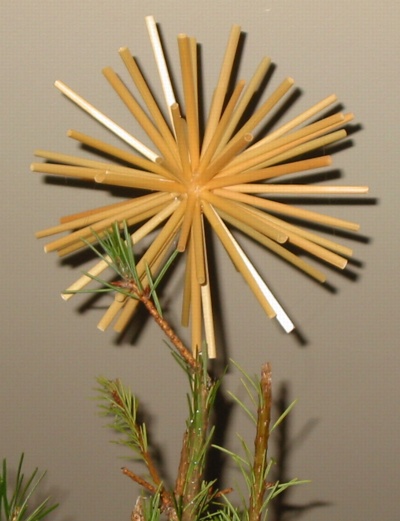 2 Responses to "straw tree topper"
email
books I'm in
other sites I'm on
Pinterest
Categories
Blogroll
Archives
creative commons