Posted on December 26th, 2005 by maitreya. Filed under Sewing/Fabric Crafts.
Well, so much for the advent calendar :P
I did make a present for my sister, though. The pattern is from this Japanese craft book. The patch is from ferdinand. The fabric is an old dress (previously seen as a Blythe dress). The straps are the ties from the dress. The lining is an animal print I got in a swap. The pearl snap I managed to shatter while mounting it. Next time I'll put a towel or something under it. It actually looks kind of cool, though, so I left it that way.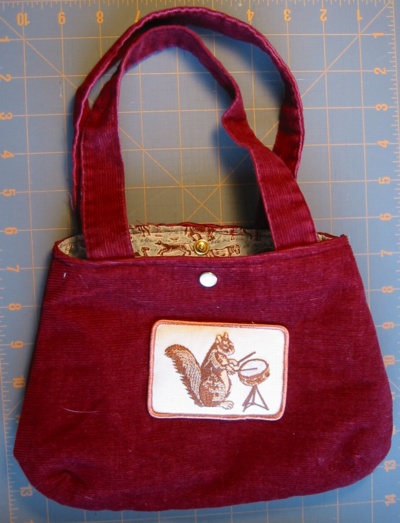 10 Responses to "squirrel bag"
email
books I'm in
other sites I'm on
Pinterest
Categories
Blogroll
Archives
creative commons