Posted on October 1st, 2007 by maitreya. Filed under Cross Stitch/Embroidery.
My contribution to greetingart's embroidered button swap. I think my idea was better than my execution on these. It's really hard to embroider a perfect circle and then center it perfectly on a button blank. Oh well. They still turned out pretty cute.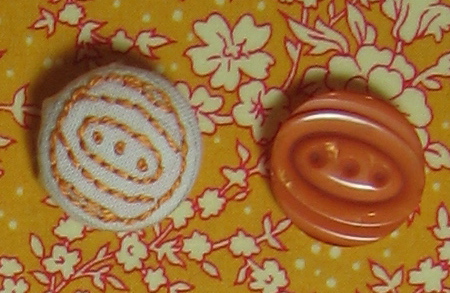 I packaged them sewed to fabric fused to card stock and cut with pinking shears.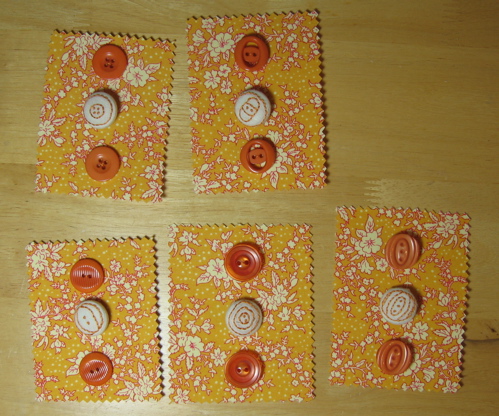 17 Responses to "embroidered button buttons"
email
books I'm in
other sites I'm on
Pinterest
Categories
Blogroll
Archives
creative commons