Posted on May 25th, 2008 by maitreya. Filed under Resin.
Last of the resin for a while, I promise.
Bezel cups. The first one was colored with a bit of fluorescein, a dye that glows under blue light. I haven't had a chance to test it yet.

Weird little mold that was originally filled with Hello Kitty stickers. Blythe-scale lime jello.
Another little guy and some tiny erasers I've had since I was a kid.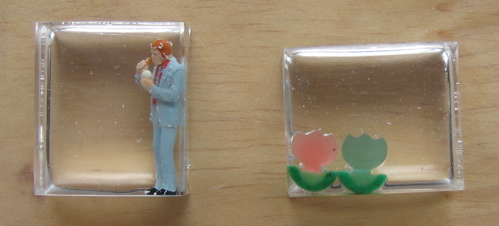 Center of my paint palette filled with buttons! Not sure what to do with it.
7 Responses to "resin miscellany"
email
books I'm in
other sites I'm on
Pinterest
Categories
Blogroll
Archives
creative commons