Posted on August 15th, 2009 by maitreya. Filed under Home and Garden.
Another project from my trip to California.  Becket had bookmarked this pompom flower tutorial by domestifluff and bought some pretty green and purple yarn (who knew Vanna White made yarn?).  At first, they looked hilariously pathetic, but it turns out the big secret is to trim trim trim.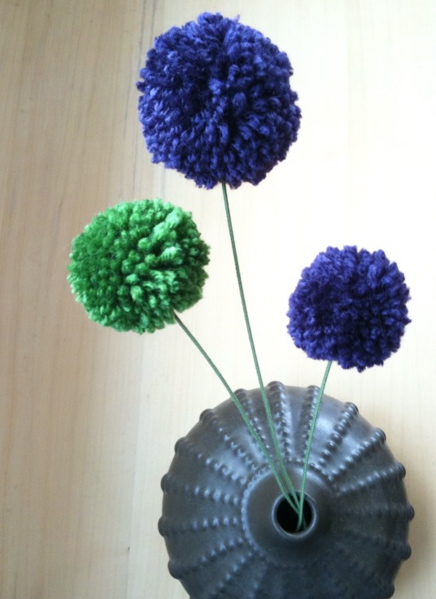 Anyone care to put an ETA on destruction by the kitties?
email
books I'm in
other sites I'm on
Pinterest
Categories
Blogroll
Archives
creative commons