Posted on August 22nd, 2009 by maitreya. Filed under Crochet, Jewelry.
I've been admiring the crochet jewelry from Wren Handmade for a while now, so I was really excited to see her pattern for a crochet bracelet on the Purl Bee.  Had to make it right away!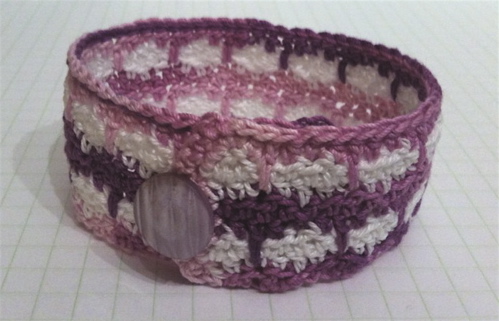 I think my sister-in-law gave me the fun variegated purple crochet thread way back when.  Button from who knows where.
The pattern was easy to follow, and now I'm thinking up what other stitch patterns might make fun bracelets.
3 Responses to "crochet cuff"
email
books I'm in
other sites I'm on
Pinterest
Categories
Blogroll
Archives
creative commons