Posted on September 29th, 2009 by maitreya. Filed under Art.
The other art book reminded me that I forgot to post this.  Found on my summer conference/seminar travels at the Oxford Modern Art Museum bookstore: Nigel Peake Maps.  I had a hard time deciding between this one and Sheds, and now I kind of wish I'd gotten both. Luckily there's a ton of stuff on his website.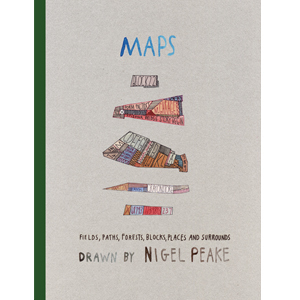 I like the color use + hand-drawn look + geometric details.
email
books I'm in
other sites I'm on
Pinterest
Categories
Blogroll
Archives
creative commons