Posted on May 8th, 2010 by maitreya. Filed under Home and Garden.
The stupid peas are all twining around each other instead of the nice trellis I made for them.  I added some twine to help them get with the program.  It's tied at the top and bottom and wound twice around each leg in a spiral.
Their little grabber tendrils are kind of amazing.  So grippy!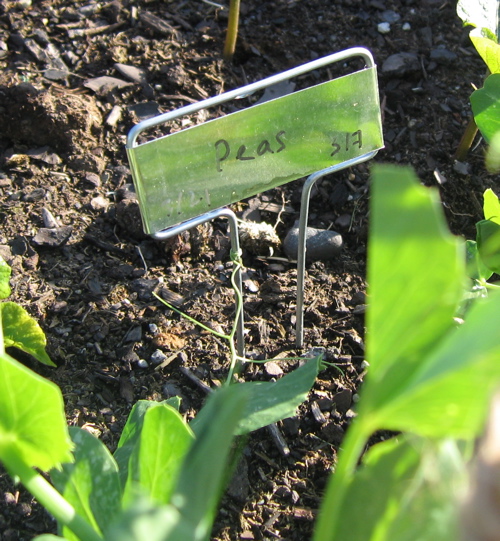 email
books I'm in
other sites I'm on
Pinterest
Categories
Blogroll
Archives
creative commons