Posted on August 26th, 2011 by maitreya. Filed under Home and Garden.
Yesterday's daily haul of summer squash: one Burpee's Fordhook zucchini, one Early Prolific Straightneck yellow squash, and one round zucchini.  My pattypans aren't cooperating just yet.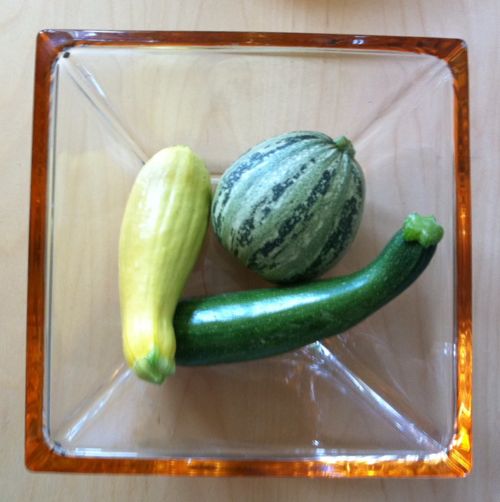 They were shredded and made in zucchini pancakes, yum.  Today's assortment was made into pasta with roasted summer vegetables and basil.  Last week, I made a batch of zucchini muffins and a zucchini bread.  The great thing about the squashes is that when we get tired of so many, we pick some flowers and eat those instead.  It slows them down a little anyway.
email
books I'm in
other sites I'm on
Pinterest
Categories
Blogroll
Archives
creative commons