« ISBN4834719227 | Main | ISBN483878452X »
January 27, 2009
ISBN4277490395
ISBN-10: 4277490395
ISBN-13: 9784277490399
frog-bear and bunny with puppet by lookatmyphotos:
bear and pictures by Molly Chicken:
bunny and frogbear by craftlog: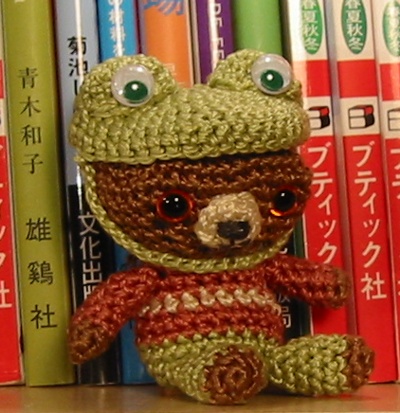 chihuahua by keymistress:
Flickr tag for this book
bear by puchitomato:
finger puppet, Puppy, and Mouse by Oaktrees:
panda and polar bear by sharmelon
Posted by maitreya at January 27, 2009 04:49 PM
Comments
Please help me, I live in Sweden, where can I find patterns in English or Swedish?
tantenmonica@hotmail.com
Posted by: Monica at August 10, 2006 08:02 AM
Hi!
Please help me to,I live in Sweden to,I realy want to do them all!So can you please giv me some help!
Thank You!
Posted by: Sivan at August 31, 2006 06:38 AM
Posted by: Neefer at September 11, 2006 05:31 PM
Post a comment