Archive for the 'Crafty Links' Category
Posted on November 20th, 2010 by maitreya. Filed under Chickens, Crafty Links, Crafty Review, Home and Garden.
So far so good with the chickens.  Mark built them a perch, and we got a little fence so they can have the run of the whole back yard.  Hester and Sue are still skittish about getting picked up.  After they roost, they seem to calm down a lot though, so I've been picking them up when I shut them up for the night.  I feel a little bit bad that I don't wake up early enough for them.  They're always waiting for me in the morning and scramble over each other for the food like they're starving.  It's funny watching them eat, especially various kitchen scraps.  They kind of test it and think about it and decide whether it's better or worse than what they were eating 10 seconds before.  Sue at least seems to like to eat slugs, too, yay!  I'd heard that the Seattle slugs were not tasty to chickens.
To prepare for getting my chickens, I did the usual internetting, but I also took a class and read some books.
Internet:
Class:
I took City Chickens 101 from Seattle Tilth.  It was shorter than I had hoped it would be, but the instructor (whose name I unfortunately don't remember) stayed afterward as long as we still had questions.  He was a really great teacher.  He tried to present information that was evidence- and science-based.  For example, he cited a lot of work done at agricultural schools, and he had a surprisingly good knowledge of chicken genetics.  Favorite bit of advice: chicken behavior can only be understood by knowing about chicken evolution.  He also recommended getting cheap hens by grifting children whose parents aren't around at the 4H fair. Haha.
I also got some advice from the farmer I bought the chickens from.  He was really nice and spent a lot of time helping me, both on the phone and at his farm.  I knew he would be good to buy from when he gave me the third degree over the phone about why I wanted them and what I was planning on feeding them.  He also refused to sell me just 1 or 2 since he thought they would be unhappy (I believe he actually said a single chicken would "die of sadness").  He also gave me a 3 page advice sheet with his tips.
Books:
I checked out pretty much every chicken book they had at the library.  None of them really stand out, but I learned different things from the different books.
I got Keeping Pet Chickens for Christmas last year and it's a nice short, basic introduction.  It was really good for just getting an idea for what I was in for.
I also got Keeping Chickens with Ashley English.  It's pretty and easy to read, but with enough detail to be useful.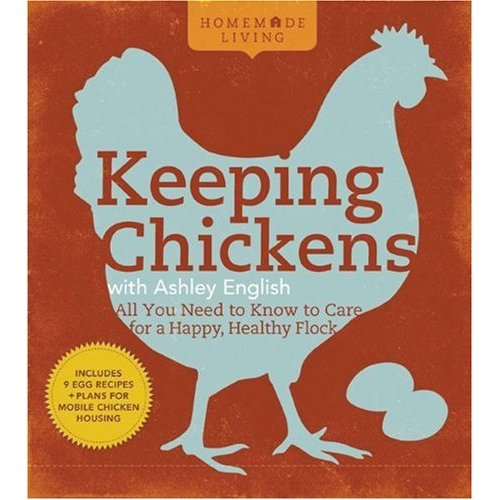 Oh dear, I see she has a Keeping Bees book coming out March 2011.  I hope I don't get any ideas….
Posted on October 24th, 2010 by maitreya. Filed under Art, Crafty Links.
Oof, another beauty of a website.  This is why Tumblr exists.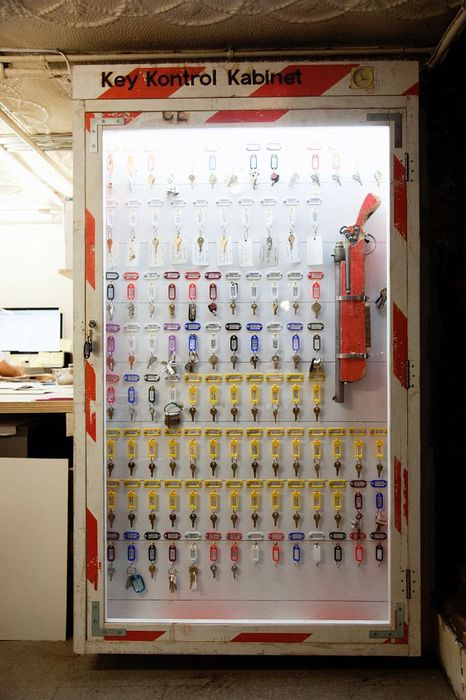 Posted on September 16th, 2010 by maitreya. Filed under Crafty Links.
OK, I'm happy with the Google reader switch now, if only because it recommended buttoncandy as a site I might like.  Why yes, yes I do, thanks for asking.
That in turn led me to buttonlust. Yum.
Posted on February 8th, 2010 by maitreya. Filed under Crafty Links.
About every 6 months I get fed up with Bloglines beta (which has been beta for like 3 years now) as an RSS feed reader and start experimenting with other sites.  Just on the verge of adding everything into Google reader tonight, I figured out the bloglines iPhone interface and fell for it again.  How dumb am I to have never looked whether there's a different url to go to (there is, i.bloglines.com).  The iPhone version is actually really nice.  OK, bloglines, you get another stay of execution.
Comments Off

on back to bloglines
Posted on January 16th, 2010 by maitreya. Filed under Crafty Links.
In line with my appreciation for assemblages, here's a new collection blog.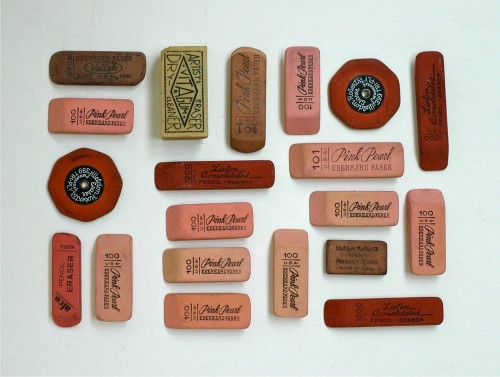 Makes me want to photograph some of my collections.
Posted on December 15th, 2009 by maitreya. Filed under Crafty Links, Inspiration.
I am in love with the working sketches on Llubav's tumblr (main site: Llubave).
The final products are pretty sweet too, but I'm really taken with the sketchbooks.  More people should post sketches!  Including me!
Posted on November 7th, 2009 by maitreya. Filed under Art, Crafty Links.
childrenplayingwithfire on Flickr is embroidering her way through Twin Peaks.  They are amazing.  BOB is scary even in thread form.

Cooper Portrait, originally uploaded by childrenplayingwithfire.
First seen at Feeling Stitchy.
Comments Off

on Twin Peaks embroidery
Posted on August 2nd, 2009 by maitreya. Filed under Crafty Links, Wants.
Had a good time looking around the Urban Craft Uprising booths today.  Mark bought these two pictures from Berkley Illustration:
He's going to frame them in little oval mats and put them up in his office.
I didn't get anything, but I did collect a bunch of cards.  Here are some of my favorites:
*probably my favorite booth of the show!
Comments Off

on urban craft uprising
Posted on February 25th, 2009 by maitreya. Filed under Crafty Links.
Ugh, I just spent like 45 minutes retrieving all the linked photos I had saved in MyDecoFile at Domino.  Annoying.  Anybody have any good recommendations for a replacement?  Ideally it would let me save photos with the links attached, organize them, and browse them relatively painlessly.  Oh, and hopefully unlikely to go out of business in the next month.
Posted on January 17th, 2009 by maitreya. Filed under Crafty Links, Inspiration.
There's a new little list of stuff I like over on my sidebar there.  It'll be a rotating list of random blog posts, shops, artists, music, whatever that caught my eye but I never bothered to make a full post about.
There's also a link to this thing I've been trying out from the Domino magazine website: My Deco File.  It's essentially a bookmark tool that lets you save images from websites and organize them into books.  My previous "system" was saving images I like right to my computer, in folders according to type.  The main problem with this scheme is that I can never remember where an image is from, which is a problem when I want to refer to it or go back to the original site.  The Deco File thing saves the links for you, and it's got a reasonably nice browsing system.  Also, it tells you if you've already saved a particular image.  Of course, it has it's own problem, which is that the image isn't actually saved, it's linked somehow so that if the original is deleted it disappears from your book too.  Some websites also don't work with it.  But despite this I still like it a lot and have been using it pretty regularly.
Anyway, here's mine.  I've got idea books for sewing, embroidery, house stuff, etc.
Comments Off

on Domino Deco File
email
books I'm in
other sites I'm on
Pinterest
Categories
Blogroll
Archives
creative commons