Archive for October, 2013
Posted on October 28th, 2013 by maitreya. Filed under Sewing/Fabric Crafts.
Mark said the other day that we need more coasters.  What a good crafting activity to get back into the swing of things.
I used my favorite vintage linen paired with my favorite Japanese thick felt.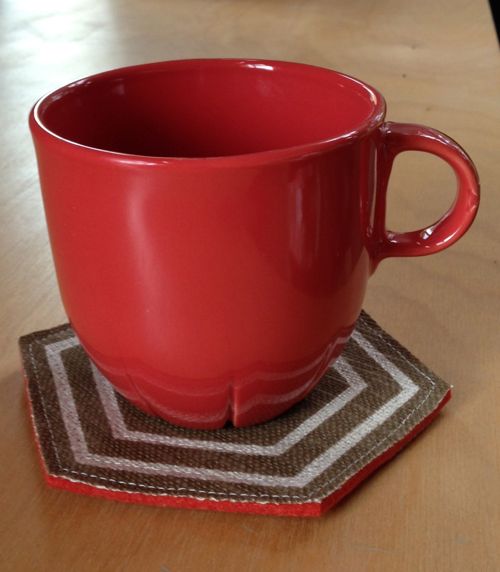 I sewed the layers together just with a straight stitch, following the pattern on the fabric.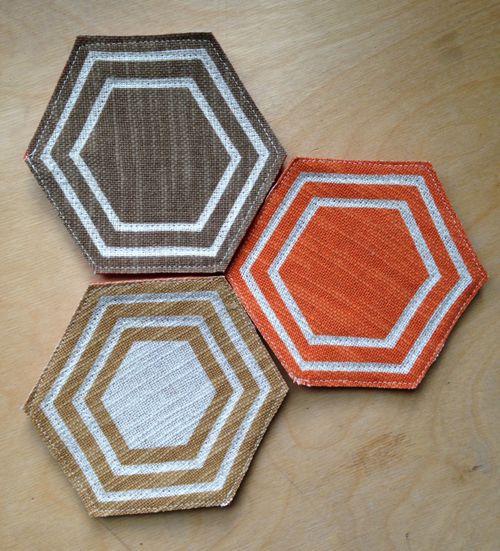 Which makes them reversible.
Comments Off

on machine-quilted felt coasters
Posted on October 20th, 2013 by maitreya. Filed under Crafty Links, Crochet.
Oh hi.  I'm going to start craftlogging again.  Started to miss the place.
I'm working on a crochet project, and came across these two very pleasing crochet tricks to eliminate the ugly joins in crochet motifs.
1.  Get rid of the chains that make the first double crochet of a round!
2. Join the rounds perfectly instead of with a slip stitch!  (I use a crochet hook to pull through the relevant loops instead of bothering with a tapestry needle.)
email
books I'm in
other sites I'm on
Pinterest
Categories
Blogroll
Archives
creative commons