Archive for November, 2014
Posted on November 30th, 2014 by maitreya. Filed under Sewing/Fabric Crafts, Toys (cat and kid).
We're home for Thanksgiving weekend, so it seemed like an ideal time to get some crafting in.  This is a present for my friend's new daughter.  It came together pretty quickly (well, after I spent 3 hours cleaning my craft room to uncover a surface to work on!)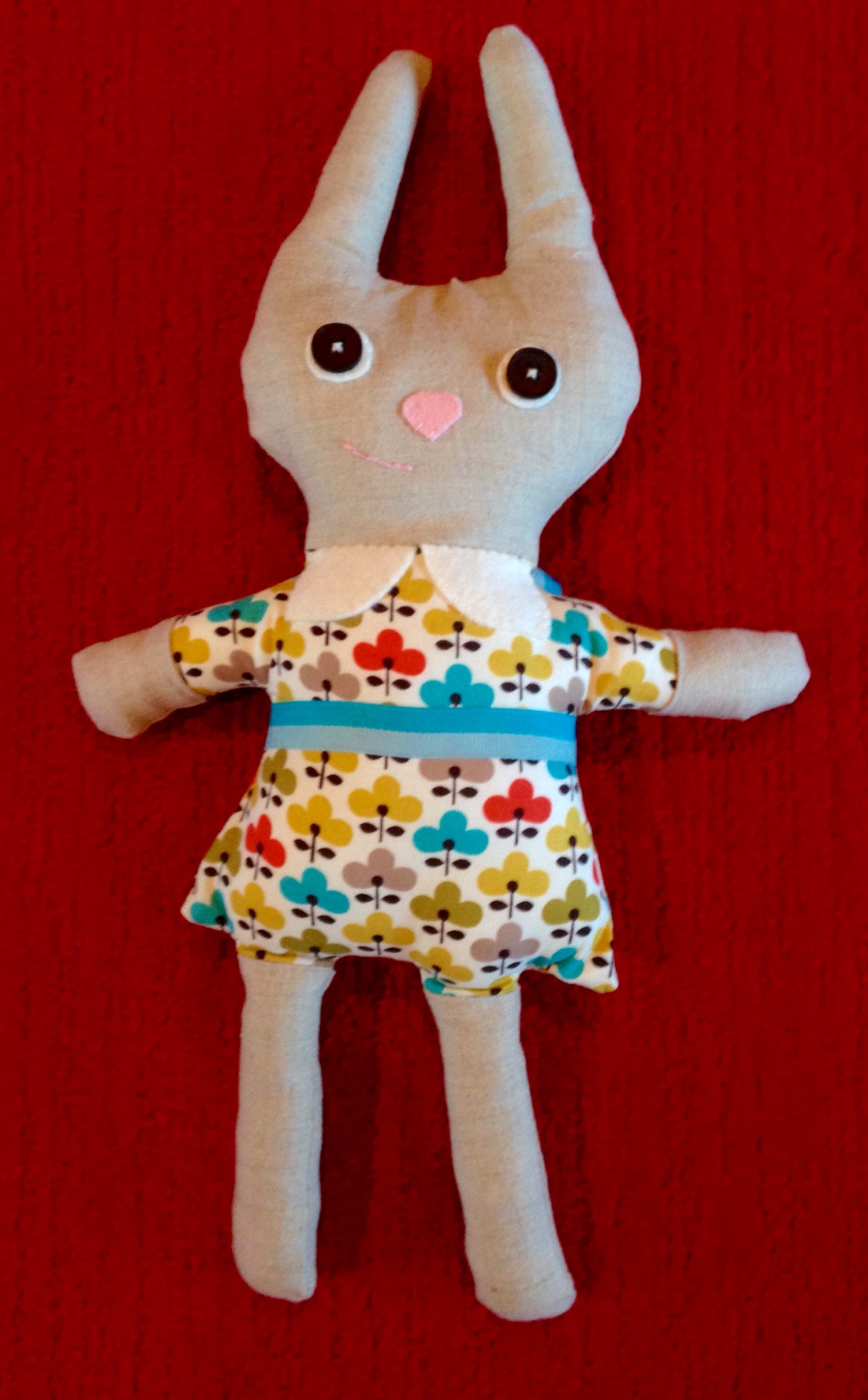 I've now made each of the animals in the Wee Wonderfuls booklet (see previous bear and kitty), yay!  It's been a while, so it's a little painfully handmade looking, but that's the charm, right?
Comments Off

on Wee Wonderfuls bunny
email
books I'm in
other sites I'm on
Pinterest
Categories
Blogroll
Archives
creative commons