Posted on August 23rd, 2005 by maitreya. Filed under Sewing/Fabric Crafts.
I got a 2 pound (!!!) box of fabric scraps today from a swap with craftopia. Here are some pictures she took of them (I'm lazy):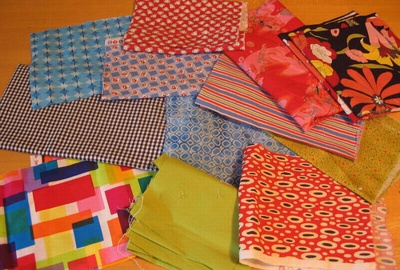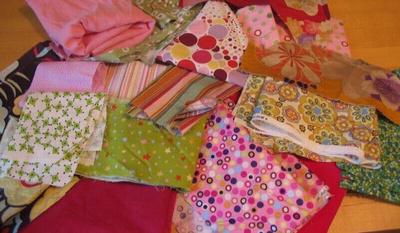 There are several that I just love to pieces, including a neat color block pattern, and several large florals. I see Blythe clothes from some of the small prints. Maybe pouches or wallets from some of the others. There's also some awesome very pink velvet and very pink cordoruy that needs to become a stuffed animal. Maybe it'll break me out of my crafting drought (notice the dead space here lately?) Thanks Alexia!
5 Responses to "fabric swap"
email
maitreya[@]craftlog[.]org
books I'm in
Pinterest
Categories
Blogroll
Archives
creative commons
craftlog is under a
Creative Commons
Attribution Noncommercial
license
. That means that you are all welcome to take and repost my photos, replicate my projects, remix my ideas, whatever you want as long as you give attribution (a link is fine) and it's noncommercial. Thanks!