Posted on November 27th, 2005 by maitreya. Filed under Holiday.
This was really fun to make. I've been wanting an advent calendar for a while now. (Here's an old post about an earlier abortive attempt.) Finally everything just clicked for this one. I'm super happy with it. Plus, I made it completely of supplies I already had, including some washi paper I got in Japan that I'd been hoarding. I glued a band of washi around each box, plus another strip to cover the ends and line the inside. Then I poked a hole in the end, threaded through some waxed twine, and tied a knot to secure it. I wrote numbers on wooden beads to thread on the twine hanger. Once we get our Christmas tree up, they will hang on the tree.
So, what's inside? Each day has a slip of quilling paper with a craft supply/idea I can use to make an ornament. Hopefully by Christmas, I'll have 24 new ornaments. We'll see how many I actually do. I'll post each day's idea if you want to play along at home.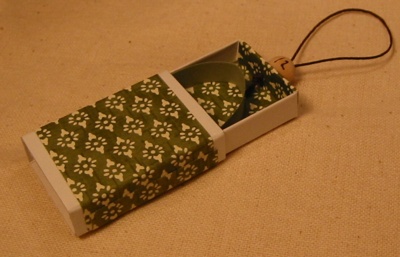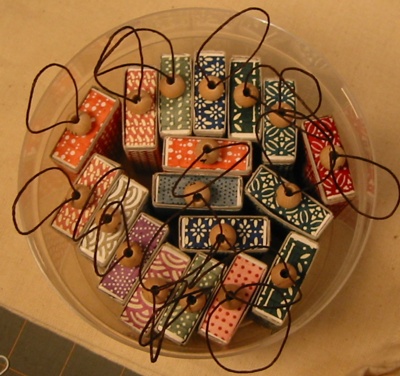 23 Responses to "matchbox advent calendar"
email
books I'm in
other sites I'm on
Pinterest
Categories
Blogroll
Archives
creative commons