Posted on March 21st, 2006 by maitreya. Filed under Sewing/Fabric Crafts.
This is from my new Japanese craft book, Corsage and Something Like Corsage, which is like the best name ever for a Japanese craft book.
I first tried this really cute frayed petal, loopy middle flower, but it was a total bust. Still not quite sure where I went wrong with that one. So this is mark 2, and I'm really liking it. The fabric is from a swap, which I think is fitting since I'm sending it to someone to atone for being a month overdue on my swap package (so bad). It's great big compared to the other flower pins I've made lately, like 3 or 4 inches across.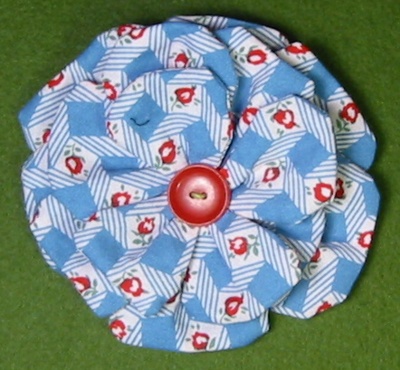 12 Responses to "flower pin"
email
books I'm in
other sites I'm on
Pinterest
Categories
Blogroll
Archives
creative commons