Posted on April 17th, 2006 by maitreya. Filed under Cross Stitch/Embroidery.
There is some debate in the house about whether my cursive writing is legible, so I might redo that part. I seem to recall having trouble with lower case b's when I was in second grade, too.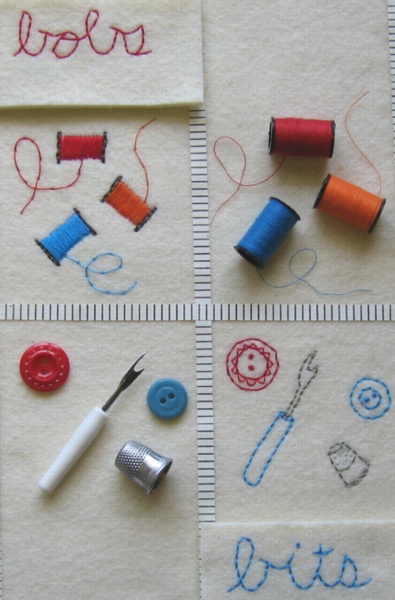 I'm so relieved these are turning out more or less how I imagined. I think one reason I procrastinated so long was that I was really worried it wouldn't work.
20 Responses to "bits and bobs embroidery"
email
books I'm in
other sites I'm on
Pinterest
Categories
Blogroll
Archives
creative commons