Posted on June 11th, 2006 by maitreya. Filed under Sewing/Fabric Crafts.
We are leaving for Switzerland tomorrow! Mark's singing for our supper, but it's all vacation for me. Usually it's the other way around, so I'm happy I get to relax. I always hate digging around in my bag for the 20 different pieces of paper and identification needed at every checkpoint, so I made this handy travel folder. It's made of this nifty linen-y fabric, wool felt, a piece of plastic from a page protector, binding to edge the pockets and hold the layers together, and a button for a closure. You can tell my binding skills are, uh, still improving.
It holds my boarding pass or train pass (slash pocket), printouts of hotel info etc. (pocket behind the slash pocket), my passport (right bottom), driver's license+other cards (right top), and a "return to" info card on the off chance that I lose it (little clear pocket). It's interfaced, but still a little bit floppier than I would've liked. I'm hoping it'll bulk up once it's full.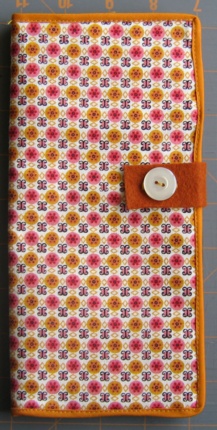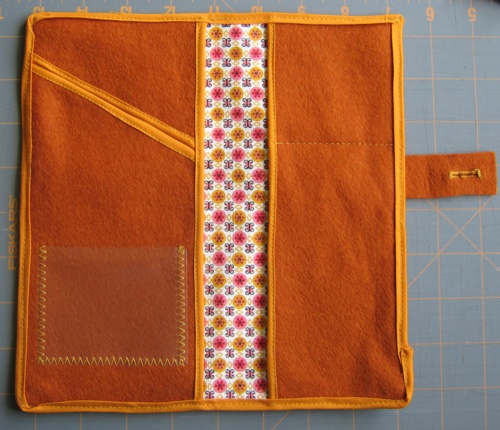 Can I tell you how exciting it was to see this fabric used in the Denyse Schmidt book? Ever since, I've been waiting for a really good project to use it on.
23 Responses to "travel folder"
email
books I'm in
other sites I'm on
Pinterest
Categories
Blogroll
Archives
creative commons