Posted on December 27th, 2006 by maitreya. Filed under Blythe.
I finally broke down and got a mini-Blythe from somebody on the Blythe lj community. I named her Penelope (Penny for short) and she's a Kozy Cape. Her stock outfit included some funny earmuffs glued to her head, but luckily they came off cleanly. The minidress is from orriettacat's collection, and I think I printed it out too small.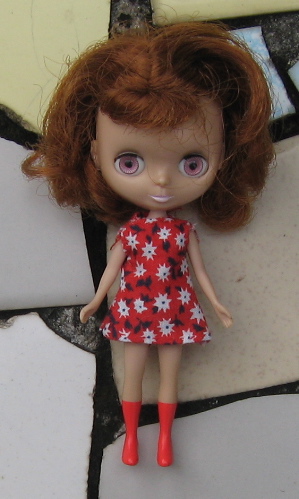 Look, she matches her big sister!
4 Responses to "mini-Blythe mini-dress"
email
books I'm in
other sites I'm on
Pinterest
Categories
Blogroll
Archives
creative commons