Posted on January 1st, 2007 by maitreya. Filed under Sewing/Fabric Crafts.
Felt box from this book to hold all my binding. I'm out of felt or else I would've made 2 (there's more trim where this came from).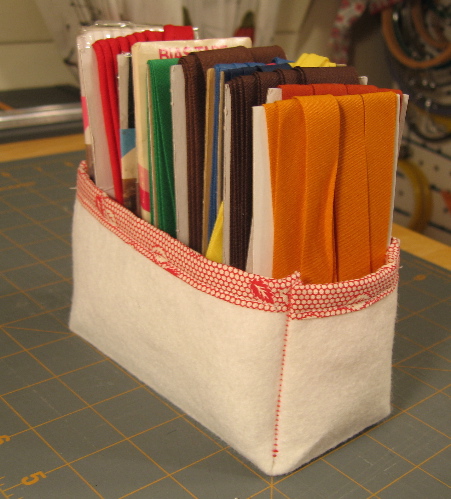 Ever noticed the little special offer on the Wright's packages? Send in 3 labels + $4 and get a "generous package" of trims. I've always been curious about what you get, but I've never tried it. I'm sending my $4 in tomorrow, so I'll let you know in 6-8 weeks.
21 Responses to "trim box"
email
books I'm in
other sites I'm on
Pinterest
Categories
Blogroll
Archives
creative commons