Posted on March 18th, 2007 by maitreya. Filed under Uncategorized.
I got a charm pack of the cool new moda line. So I've been staring at these 5-inch squares trying to figure out what they might be good for. Little things. Piecework things. The pattern is from a Japanese craft book, which I am of course again too lazy to go look up right now. Interfaced for a little more structure, and the stupid binding is even put on correctly, with handstitching to finish and everything (only because my first attempt at doing it the wrong way looked awful, I'm not usually so virtuous, haha). Anyway, I think I see some yardage for the mums and the paint by number in my future…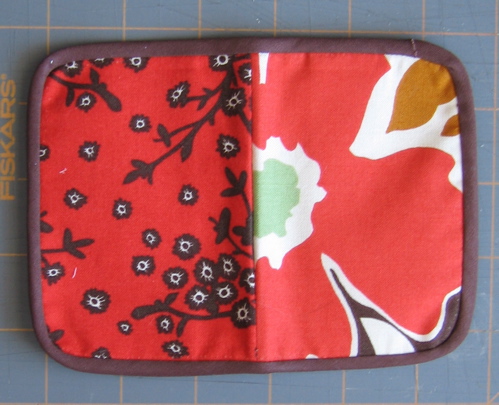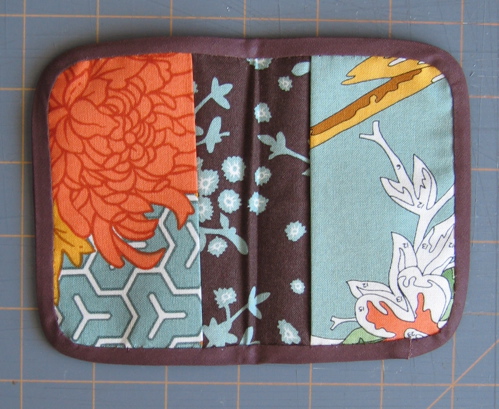 20 Responses to "charm wallet"
email
maitreya[@]craftlog[.]org
books I'm in
Pinterest
Categories
Blogroll
Archives
creative commons
craftlog is under a
Creative Commons
Attribution Noncommercial
license
. That means that you are all welcome to take and repost my photos, replicate my projects, remix my ideas, whatever you want as long as you give attribution (a link is fine) and it's noncommercial. Thanks!