Posted on May 10th, 2007 by becket. Filed under Sewing/Fabric Crafts.
Hi- Becket here for a quick update on the cat tent. Maitreya has been asked about how to make the tent and I realized that I never included information on the pattern that I followed. My bad! So, hopefully this will help all of you who would like to make one of these tents for your kitty at home. I used the Simplicity pattern 9004.
I've included a picture of the pattern cover below because I thought that the cat inside of the "fish tent" was absolutely hilarious!!!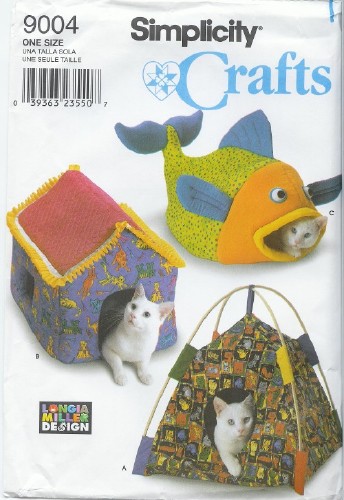 6 Responses to "Cat Tent Update"
email
books I'm in
other sites I'm on
Pinterest
Categories
Blogroll
Archives
creative commons