Posted on September 3rd, 2007 by maitreya. Filed under Craft Room.
I covered the craft room tack board with fabric the other day, and now it wants new pins too. The idea of gluing pompoms to plain old pins was stolen from a similar thing I saw in a shop somewhere (those ones had giant pompoms). The teeny ones are little dressmakers pins.
The googly-eyes tacks just occurred to me as a funny idea when I happened to see them near the pompoms at the craft store. I think I might glue some to magnets too and put them all over the fridge. They're waaaaatching youuuuu.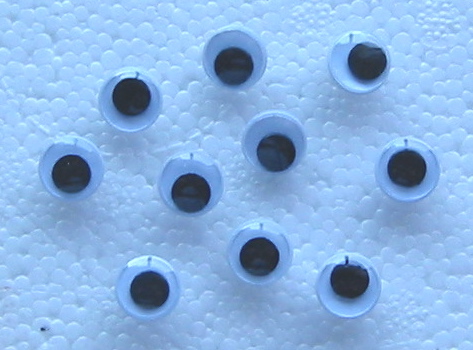 Both use this nifty metal glue I found in the scrapbooking section of the craft store. In the past when I've glued stuff to tacks, it hasn't stuck very well. So far the eyes seem really secure, though the pompoms pull off without too much effort.
10 Responses to "pompins and eyetacks"
email
books I'm in
other sites I'm on
Pinterest
Categories
Blogroll
Archives
creative commons