Posted on May 23rd, 2008 by maitreya. Filed under Resin.
More resin bits, these ones made using stuff I found at hardware stores. For more hardware inspiration, check out Hardwear by Hannah Rogge. I got it with my brand new Seattle library card last week. It's got some clever projects and neat connection techniques.
Most of these follow the template of 1 find some sort of ring 2 tape the back of the ring 3 fill with colored resin. I've now tried lab paper tape and packing tape, and I didn't like either; they leave too much sticky residue on the resin. Also, some of them leaked. More experiments needed. Most of these are probably destined to be necklaces.
hose clamps
Washers. The cork one is my favorite.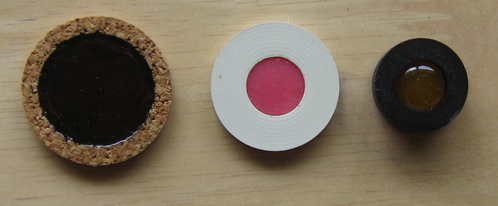 rubber band. I'm going to play around with this idea more, I think.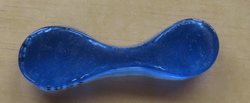 2 Responses to "hardware store resin"
sara Says:
May 27th, 2008 at 10:27 pm

I think your resin stuff is so incredibly cool — I am so keen to figure out how to do this myself. Your blog has been so inspiring!
email
books I'm in
other sites I'm on
Pinterest
Categories
Blogroll
Archives
creative commons