Posted on June 8th, 2008 by maitreya. Filed under Jewelry.
Spirographs on little wood disks. I did some bigger ones for coasters too.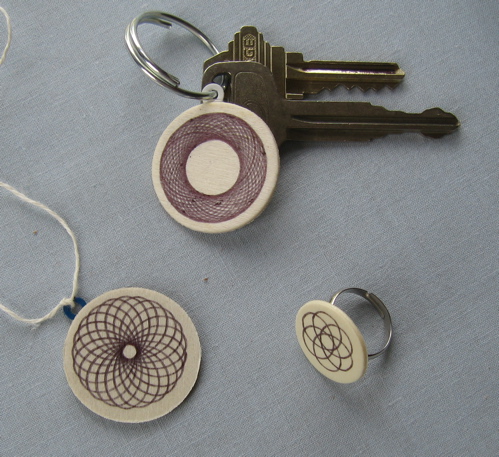 These required some trickery to make. I had to tape together a jig of wood discs to hold the center one still and to put everything at the same height so the spiro would spin properly.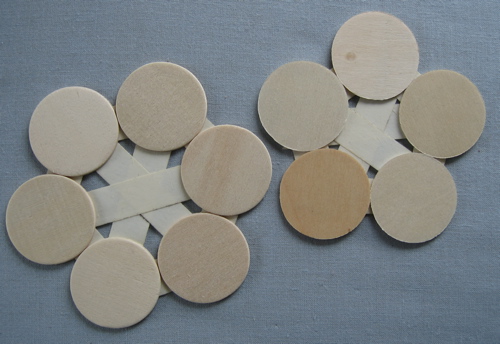 4 Responses to "wood spirographs"
email
books I'm in
other sites I'm on
Pinterest
Categories
Blogroll
Archives
creative commons