Posted on February 15th, 2009 by maitreya. Filed under Paper Crafts.
I was rummaging through some old boxes of supplies and came across these tiny origami boxes I made pre-craftlog.  They're about an inch wide. Teeny!
Astonishingly, I remembered the name of the pattern, and, even more amazingly, the link still exists: towerboxes PDF. 
Don't remember where I got the pattern for this next one, though. (I bet googling pentagon origami box would bring up some similar ones.)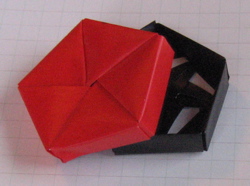 I was also looking through my old stamp collection and came across this feat of childhood OCD: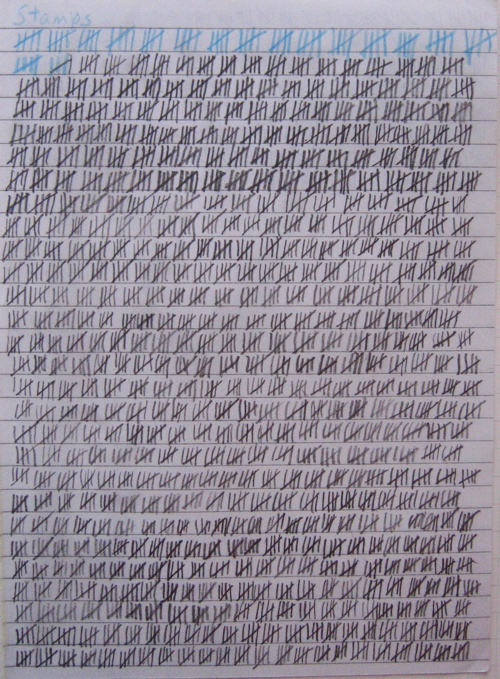 It continues onto the back too.  Apparently, I had exactly 3616 stamps at some point!
5 Responses to "little boxes"
email
books I'm in
other sites I'm on
Pinterest
Categories
Blogroll
Archives
creative commons