Posted on February 15th, 2009 by maitreya. Filed under Paper Crafts.
I was rummaging through some old boxes of supplies and came across these tiny origami boxes I made pre-craftlog.  They're about an inch wide. Teeny!
Astonishingly, I remembered the name of the pattern, and, even more amazingly, the link still exists: towerboxes PDF. 
Don't remember where I got the pattern for this next one, though. (I bet googling pentagon origami box would bring up some similar ones.)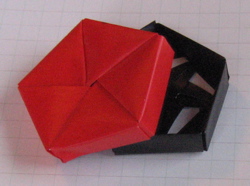 I was also looking through my old stamp collection and came across this feat of childhood OCD: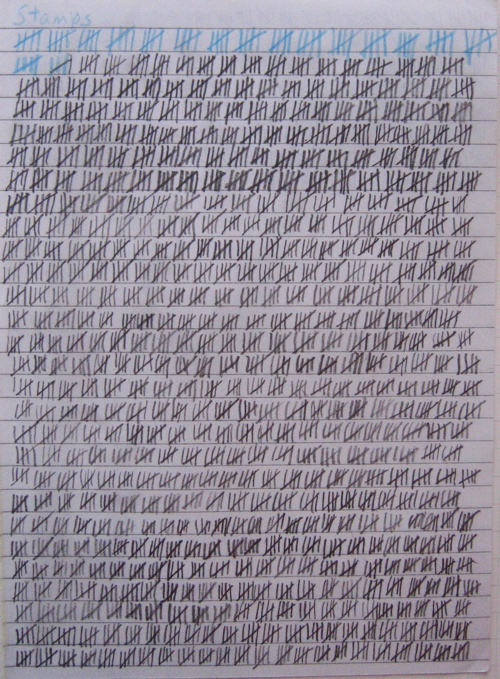 It continues onto the back too.  Apparently, I had exactly 3616 stamps at some point!
5 Responses to "little boxes"
email
maitreya[@]craftlog[.]org
books I'm in
Pinterest
Categories
Blogroll
Archives
creative commons
craftlog is under a
Creative Commons
Attribution Noncommercial
license
. That means that you are all welcome to take and repost my photos, replicate my projects, remix my ideas, whatever you want as long as you give attribution (a link is fine) and it's noncommercial. Thanks!