Posted on February 27th, 2009 by maitreya. Filed under Wants.
I was finally online right when Stephanie from anti-factory posted an update, so I was able to snap one up.  I've wanted one of her reconstructed sweaters forever. I find a lot of reconstructed clothing too patchworky/homemade/unfinished looking, which is also a reason I haven't tried it much myself.  Maybe my new sweater will inspire me to finally hack up the weird vintage dresses I have stashed in my closet.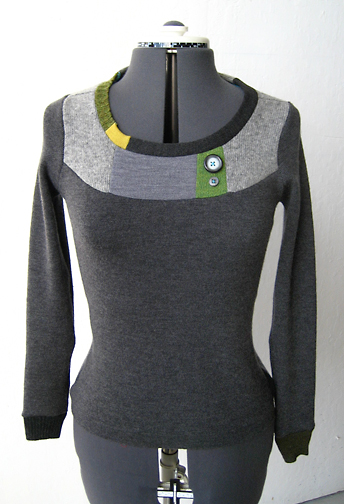 2 Responses to "anti-factory sweater"
kat Says:
February 27th, 2009 at 10:41 pm

I always want one of these too! They go so quickly and most are too small for me. :( But so cute! Congrats, I hope you enjoy it!
email
books I'm in
other sites I'm on
Pinterest
Categories
Blogroll
Archives
creative commons