Posted on March 20th, 2009 by maitreya. Filed under Jewelry, Sewing/Fabric Crafts.
My sister is getting married today.  As a surprise, my entire family (including the brothers-in-law) is wearing purple, her favorite color.  It's a beach wedding, so Mark is going the Miami Vice route, haha.  I got a pretty cute dark purple jersey dress from Anthropologie, but I knew I had to make a few accessories to liven it up.
Becket made me this awesome clip (pattern from Last Minute Fabric Gifts) that I'm going to put in my hair.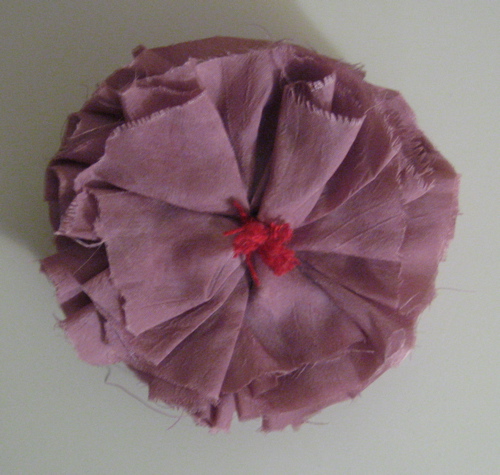 Necklace made of little purple doll buttons.  I think it'll look good with the plunging neckline.  (my instructions)
And a flower badge to pin to my shoulder strap.  The flower style was inspired by Giant Dwarf, expecially her felt fascinators, but I made it from ultrasuede.  (The color balance is better in person.)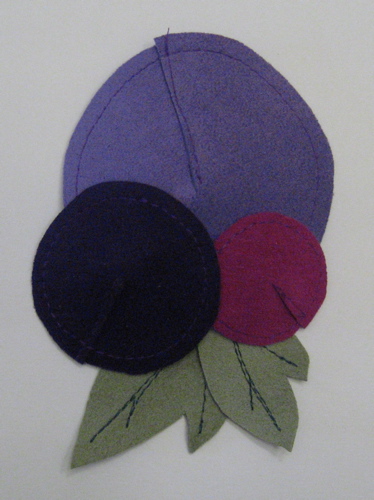 One Response to "wedding accessories"
email
books I'm in
other sites I'm on
Pinterest
Categories
Blogroll
Archives
creative commons