Posted on May 12th, 2009 by maitreya. Filed under Inspiration, Wants.
Took these photos last week on my last walk to work from my old house.  It's on the 20th Ave bridge across Ravenna Park, if any locals are interested.  It's like a giant doily!  I like how you can see the green registration marks, a little clue as to how they must've created it.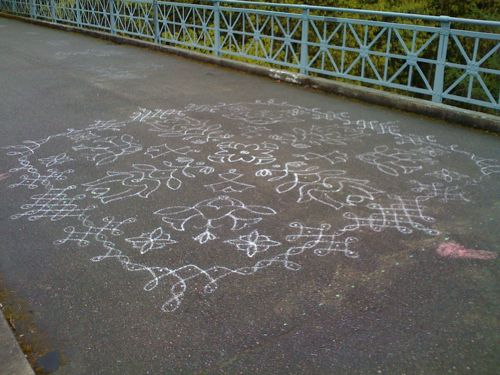 I also saw some knitted graffiti on a bench in the U District the other day, but it was disappointingly poorly executed, so I didn't take a picture.  Still cool though.
11 Responses to "lace graffiti"
email
books I'm in
other sites I'm on
Pinterest
Categories
Blogroll
Archives
creative commons