Posted on May 13th, 2009 by maitreya. Filed under Craft Room, Inspiration.
Vintage Japanese owl switchplate my sister got me for Christmas.  The yellow rings around the eyes glow in the dark!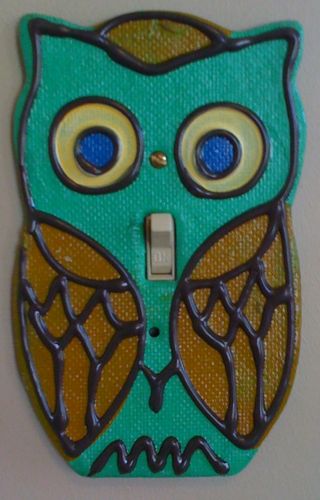 And here's a big carved owl sculpture in some random house's front yard.
3 Responses to "random owl post"
lissa Says:
June 5th, 2009 at 7:51 pm

I love owls. Owls and mushrooms are my fav things to craft. I have a nice collection of both. Something about them is just very soothing to me, and no I have never eaten those crazy cow patty mushrooms..
email
books I'm in
other sites I'm on
Pinterest
Categories
Blogroll
Archives
creative commons