Posted on September 25th, 2009 by maitreya. Filed under Art, Wants.
Weird that I didn't have an Art category on craftlog yet.  Maybe I will go back and retag some of the relevant old posts, you know, with my copious free time.
Anyway, here's one of my recent favorites: Jason Polan, whose work I originally saw and loved on 20×200.  I'd been going back and forth on which print to get, and then saw his Every Piece of Art in the Museum of Modern Art Book, which is exactly what it sounds like.  Now I'm trying to decide if I can get up the nerve to cut any of the pages out to put up.  Probably not, haha, but there's always the scanner.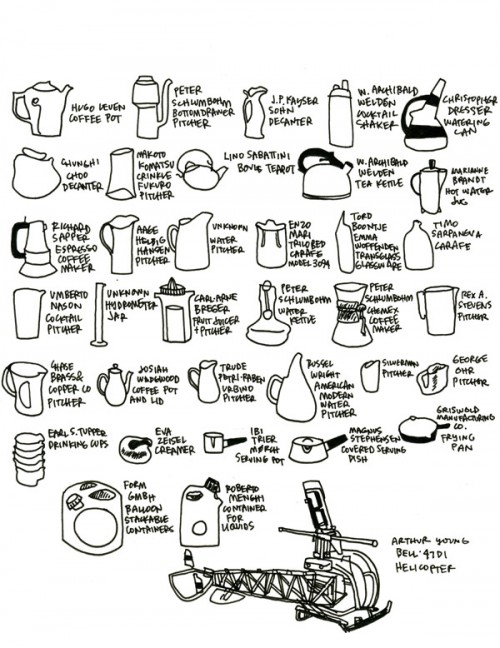 I love the OCD of drawing everything and the sort of assemblage style with lots of little images crammed together.  I've actually got a little collection going of similar art and photos and cards that I've found here and there, and I've been thinking of trying to make something similar stylistically myself (again, with my copious free time) for reasons that I will reveal next week if all goes well (ooooh).  The sketch-y style also appeals (e.g. previously and another favorite artist).
One Response to "Jason Polan"
email
books I'm in
other sites I'm on
Pinterest
Categories
Blogroll
Archives
creative commons