Posted on December 20th, 2009 by maitreya. Filed under Holiday, Martha.
The Martha Stewart village kit back from the Martha-by-Mail days, finally all assembled, on the mantel.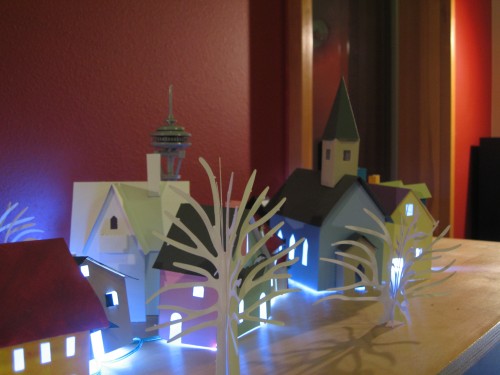 One more house to paint, though.  You can also see our new Lego space needle addition this year, which was a present from Becket.
3 Responses to "Christmas village 2009"
email
books I'm in
other sites I'm on
Pinterest
Categories
Blogroll
Archives
creative commons