Posted on April 11th, 2010 by maitreya. Filed under Sewing/Fabric Crafts.
My friend Becket is having another baby soon, so I've been working on a baby quilt (previous baby quilt+instructions).  The other day she posted this picture of carpet samples for the kids' room redecoration: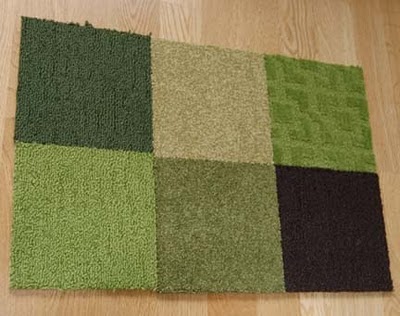 Here's what my crazy brain did: carpet blocks…they look like quilt blocks…a carpet-themed baby quilt!  It would be greens and browns and the squares would all have different textures.  Babies like feeling different textures, right?  And it turns out I have quite a few fabrics that fit this theme.  Some time while I was cutting them into tiny squares, I realized that I was making the Ugliest Baby Quilt Ever.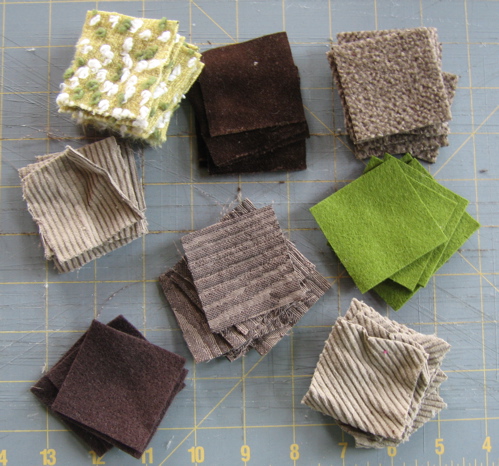 I'm happy to say that the next version is much nicer (and I'll post it once I mail it off).
But the question remains: what to do with these guys?
7 Responses to "ugly quilt near miss"
email
books I'm in
other sites I'm on
Pinterest
Categories
Blogroll
Archives
creative commons