Posted on April 28th, 2010 by maitreya. Filed under Crafty Review.
I was able to get the first wonderful issue of Stitch at a local bookstore (and even made something from it), but I've been unable to find any of the other issues.  I finally just gave in and bought them off their website.  They are pricey, costing more than most books I buy, but after seeing all the posts all over blogland, I think it's worth it.  They just came in the mail and look delicious.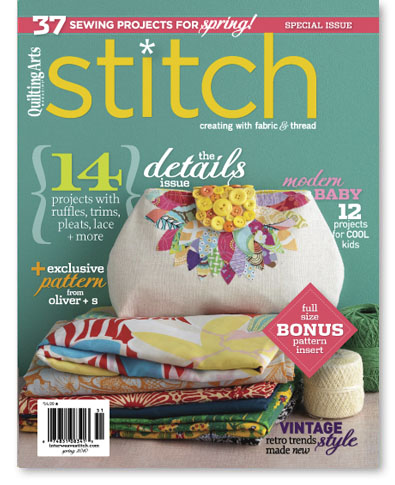 2 Responses to "Stitch backissues"
Becket Says:
April 29th, 2010 at 10:30 pm

Ok – this is weird!!
I just saw a post about this mag not to long ago on a site (I can't remember which) – then tried to find it at my local bookstore without luck. Then, I just gave up and recently ordered back issues on the web so that I could read them on maternity leave. Isn't that uncanny??
email
books I'm in
other sites I'm on
Pinterest
Categories
Blogroll
Archives
creative commons