Posted on January 30th, 2011 by maitreya. Filed under Art.
I'm going a little crazy over the encaustics.  There are of course my old favorites Amy Ruppel and Lauren Dyer.  It's interesting revisiting artists' work once I know a little bit about technique.  For example, I'd always thought the stripy ovals in Amy Rupple's paintings were some sort of wax.  Turns out they are manipulated photographs embedded in the piece. ~The more you know~
Anyway, here are a few new favorites:
She also has a really great series of encaustic techniques posts on her blog.
—
These appear to be made with layered tissue paper.  The artist also has a blog.
—
Michele Bosak (mimidoodles on etsy)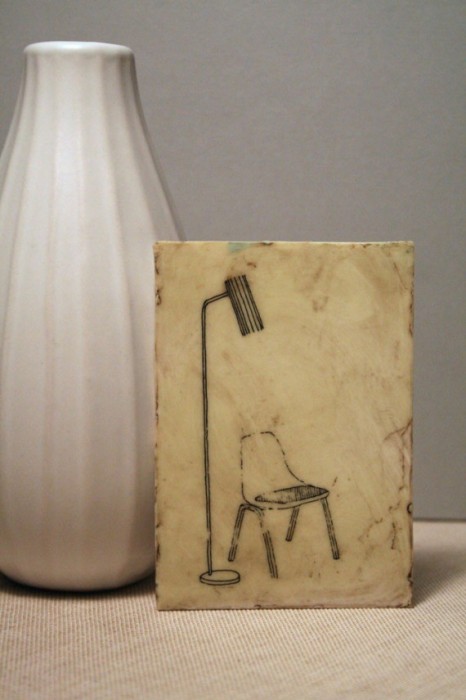 These are image transfers to the wax, followed by an ink rub.  Blog.
—
I like how these are amorphous, chunky, golden wax, with embedded thread to suggest the frame.  The photos are buried underneath, and I'm wondering if the whole thing was coated, and the interior scraped away.  Blog.
—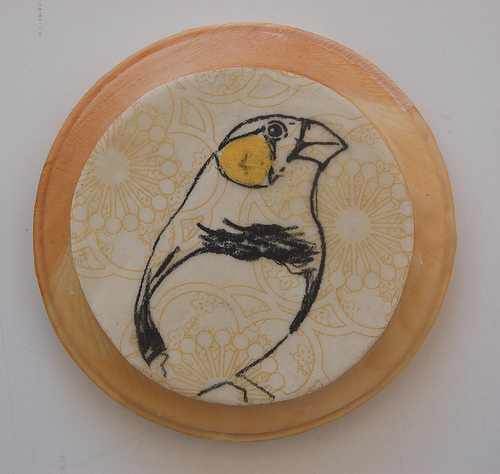 Great use of background patterns, with little bits of color highlighting on top.  Flickr.
email
books I'm in
other sites I'm on
Pinterest
Categories
Blogroll
Archives
creative commons