Posted on February 25th, 2011 by maitreya. Filed under Chickens.
I went to let the chickens out this morning and Hester was dead in the nesting box. :(  She was about to start laying any minute (doing the crouch thing the last few days), so I bet something was wrong with her insides.  Now Sue is doing the crouch thing too, so I'll be worried about her until she successfully produces an egg.
Here's a night vision photo of her right before she pecked the camera.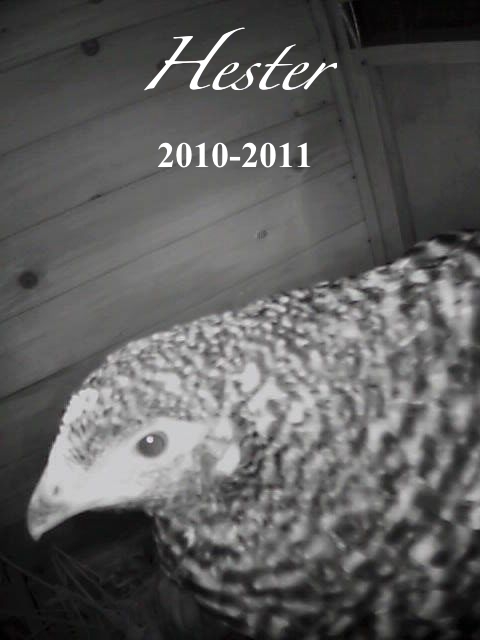 Sorry, Hester.
5 Responses to "poor Hester"
email
books I'm in
other sites I'm on
Pinterest
Categories
Blogroll
Archives
creative commons