Posted on July 6th, 2011 by maitreya. Filed under Sewing/Fabric Crafts.
We spent the holiday weekend at our friend's beach house on the Oregon coast. Beach house-y activities were requested and we suggested cornhole. They would make the board, and I was responsible for the beanbags (cornbags?)
One set is made from light denim and the other from a thrifted heavy curtain. They are all double-stitched and filled with feed corn. Regulation all the way!
I love this curtain for some reason and have lots of it left. What should I make with the rest?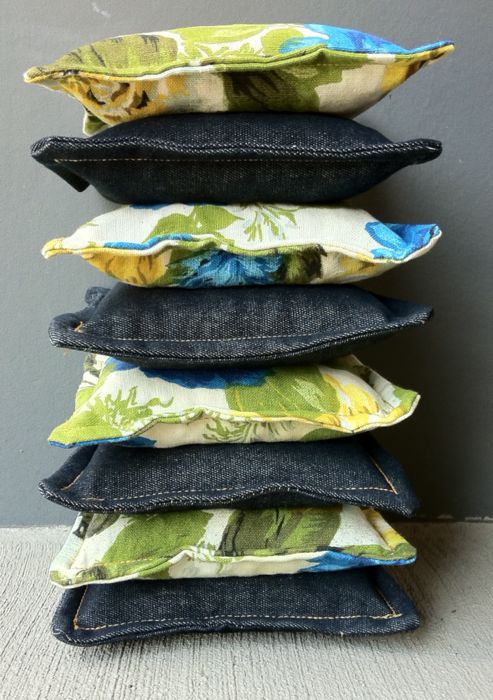 One Response to "Cornhole accoutrements"
email
books I'm in
other sites I'm on
Pinterest
Categories
Blogroll
Archives
creative commons