Posted on July 11th, 2011 by maitreya. Filed under Home and Garden.
I somehow screwed up my trashcan potatoes and they all died last week.  I was optimistic that meant they were ready, even though they never flowered or anything.  So we dumped them all out on a tarp and got this totally underwhelming result.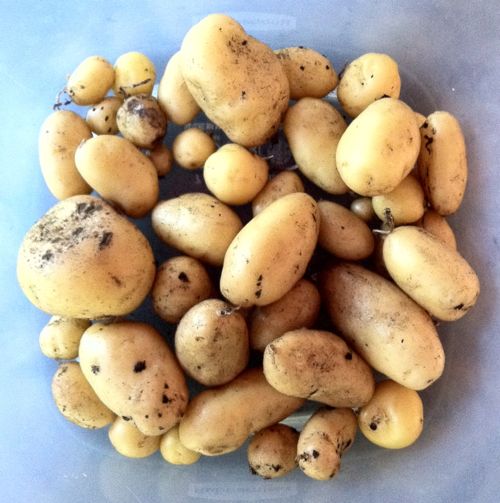 The photo is approximately real life sized.  These are teeny!  I think I wasn't watering them enough.  Oh well, better luck next year.
I roasted them with some olive oil, fancy salt, and pepper, and they were delicious.  Extremely creamy in a way you don't get from the grocery store.
4 Responses to "pathetic potato harvest"
email
books I'm in
other sites I'm on
Pinterest
Categories
Blogroll
Archives
creative commons