Posted on August 27th, 2011 by maitreya. Filed under Art, Crafty Review.
My art quilter friend from work invited me to the Pacific West Quilt Show this weekend.  It was pretty neat.
I thought my photos would be good enough to read the names on the placards so I could give credit, but, alas, they are too out of focus.  The quilters would probably prefer their works of art not be associated with my mediocre cell phone photos anyway.
There was a lot of insanely good workmanship.  Some of my favorites were relatively simple geometrics with great colors.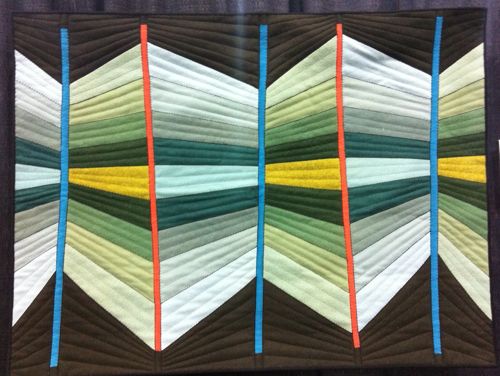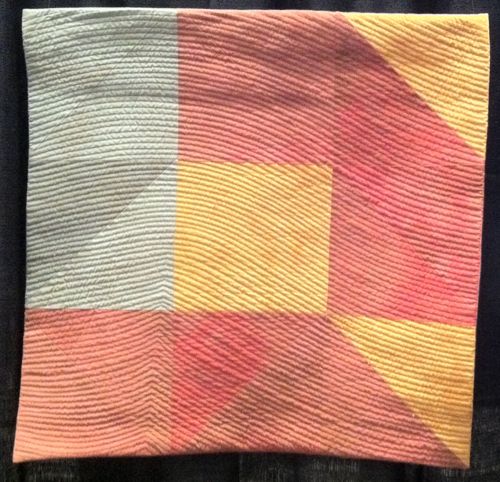 This one is a crayon rubbing of a grating, with quilting over it.
There were several interesting uses of printing/transferring photos onto fabric and then embellishing.
This one is made of modern feedsacks.  I thought it was funny.
One Response to "Quilt Show"
email
maitreya[@]craftlog[.]org
books I'm in
Pinterest
Categories
Blogroll
Archives
creative commons
craftlog is under a
Creative Commons
Attribution Noncommercial
license
. That means that you are all welcome to take and repost my photos, replicate my projects, remix my ideas, whatever you want as long as you give attribution (a link is fine) and it's noncommercial. Thanks!