Posted on November 24th, 2011 by maitreya. Filed under Experiments, Holiday.
I had this brilliant idea to use my new-found encaustics skillz to make Christmas tree ornaments using wood cutouts from the craft store.  I should have known to abandon the project as soon as my torch refused to light.  Instead I had the bright idea of fusing the wax layers in a low temperature oven.  Not recommended.  This is what happened to some wax sheet cutouts I layered: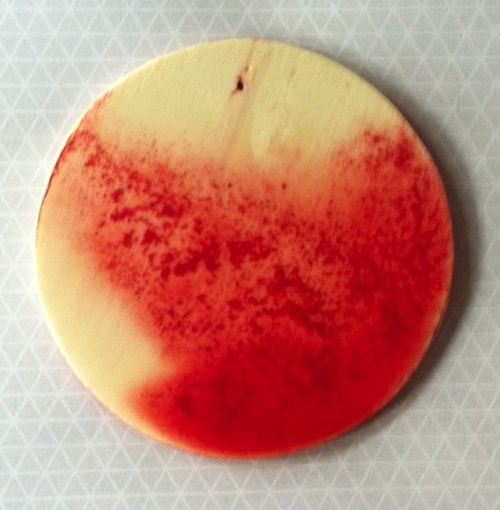 A cutout from a doily worked a little better, but had no contrast.
I was really excited about this idea, so particularly disappointed when it didn't really work: paper snowflakes cut out from tissue paper and layered over one another.  The wax gives tissue paper a translucency that's really pretty.  Unfortunately, the other layer completely disappeared.
Ah well.  I think I might play it safe and just find a pattern to make.
email
books I'm in
other sites I'm on
Pinterest
Categories
Blogroll
Archives
creative commons