Posted on March 18th, 2012 by maitreya. Filed under Home and Garden, Paper Crafts.
I've been using meal planner sheets for a couple of years now, with varied success.  The goal is to have an intentional dinner instead of just assembling something easy when I get home.  Cute planners are good commitment devices, so I whipped one up in Powerpoint.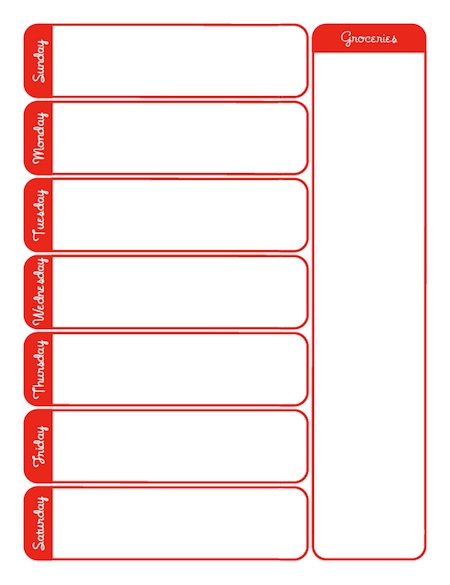 You can download the PDF in an assortment of colors.
Other cute ones I rotate through (and took design inspiration from):
One Response to "meal planner download"
email
books I'm in
other sites I'm on
Pinterest
Categories
Blogroll
Archives
creative commons