Posted on October 28th, 2013 by maitreya. Filed under Sewing/Fabric Crafts.
Mark said the other day that we need more coasters.  What a good crafting activity to get back into the swing of things.
I used my favorite vintage linen paired with my favorite Japanese thick felt.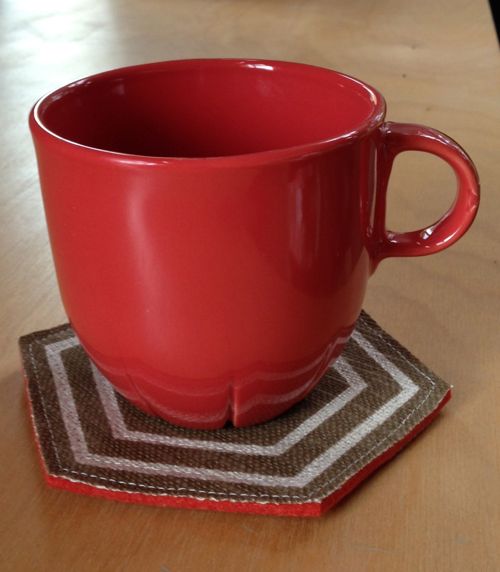 I sewed the layers together just with a straight stitch, following the pattern on the fabric.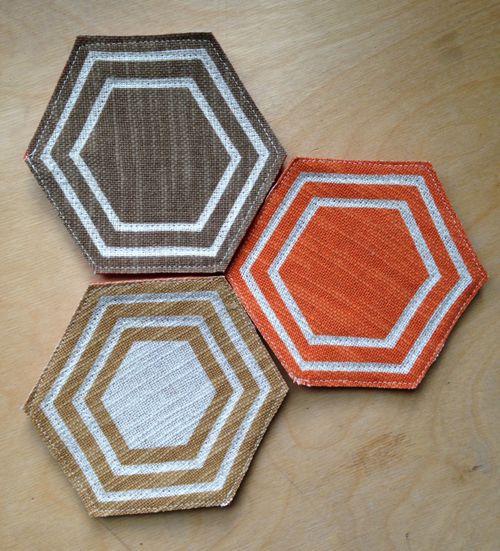 Which makes them reversible.
email
books I'm in
other sites I'm on
Pinterest
Categories
Blogroll
Archives
creative commons