Posted on November 30th, 2014 by maitreya. Filed under Sewing/Fabric Crafts, Toys (cat and kid).
We're home for Thanksgiving weekend, so it seemed like an ideal time to get some crafting in.  This is a present for my friend's new daughter.  It came together pretty quickly (well, after I spent 3 hours cleaning my craft room to uncover a surface to work on!)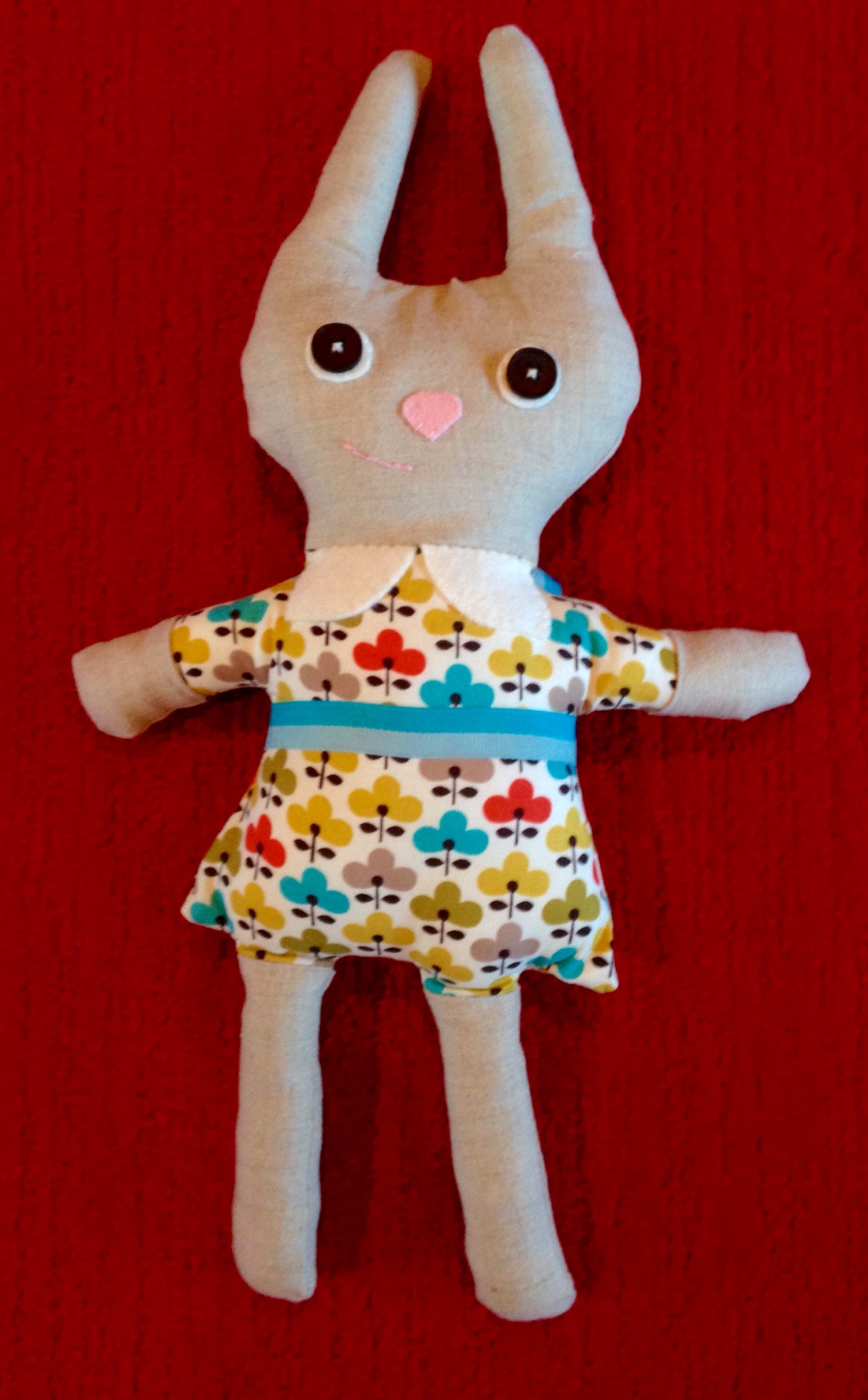 I've now made each of the animals in the Wee Wonderfuls booklet (see previous bear and kitty), yay!  It's been a while, so it's a little painfully handmade looking, but that's the charm, right?
email
maitreya[@]craftlog[.]org
books I'm in
Pinterest
This week, I'm in Jaipur, India, starting my second teaching stint with Ritchie Ace Camps. Last year's Jaipur experience was amazing (lots of pics here), and I can't wait to meet everyone who is coming on the 2015 version (although I'm going to miss last year's group like mad!). I hadn't used block printing techniques a lot …
Categories
Blogroll
Archives
creative commons
craftlog is under a
Creative Commons
Attribution Noncommercial
license
. That means that you are all welcome to take and repost my photos, replicate my projects, remix my ideas, whatever you want as long as you give attribution (a link is fine) and it's noncommercial. Thanks!