Posted on January 30th, 2016 by maitreya. Filed under Inspiration.
I've had this as my phone lock screen lately and I'm trying to take it to heart.  Working on things I like and find important makes me happy.  Gardening makes me happy.  Cooking and exercising and not feeling like a slug make me happier than the alternative, even if they take a little activation energy.  Crafting used to make me happy too, but I stopped doing it for some reason.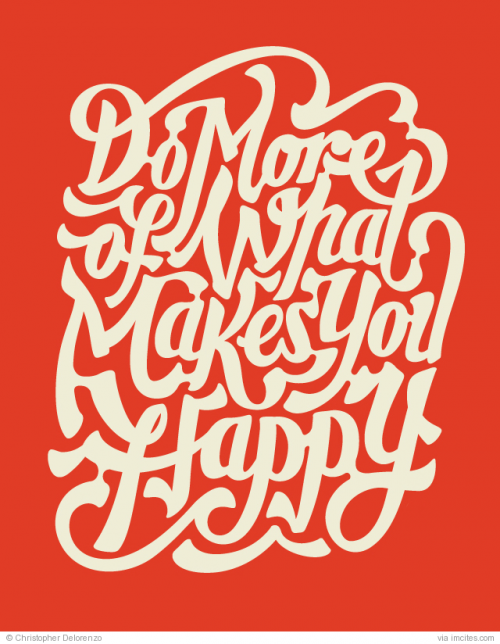 image by Christopher Delorenzo
By the way, Craftlog has moved to a new setup with upgraded WordPress and such.  In the process Crafting Japanese and Marthadex both died, but their times have passed anyway.  Apparently I'm not the only purveyor of dead links: most of the links in my sidebar and my artists and shops page were dead.
New header font is Sketch Match.
email
maitreya[@]craftlog[.]org
books I'm in
Pinterest
Categories
Blogroll
Archives
creative commons
craftlog is under a
Creative Commons
Attribution Noncommercial
license
. That means that you are all welcome to take and repost my photos, replicate my projects, remix my ideas, whatever you want as long as you give attribution (a link is fine) and it's noncommercial. Thanks!