Posted on July 5th, 2006 by maitreya. Filed under Jewelry.
Two necklaces, made the same way but with different buttons. I think the white one is more casual and would look good with a tshirt. I didn't have as many different sizes of the shell buttons, so it's not quite as nice of a curve, but the shell makes it really pretty, I think, plus I put a real chain on it.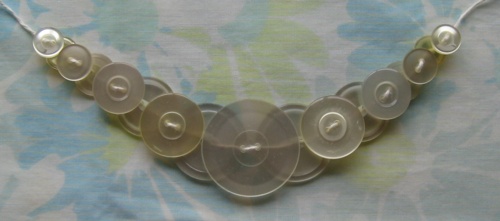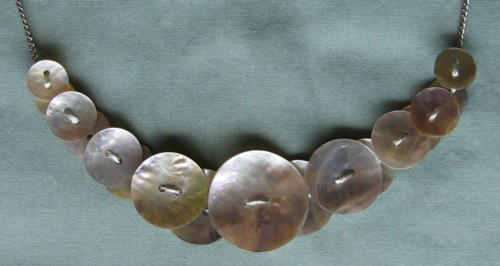 And look at the shell button bracelet and necklace that Creative Kismet made, plus a tutorial, even!
27 Responses to "button necklaces"
email
books I'm in
other sites I'm on
Pinterest
Categories
Blogroll
Archives
creative commons